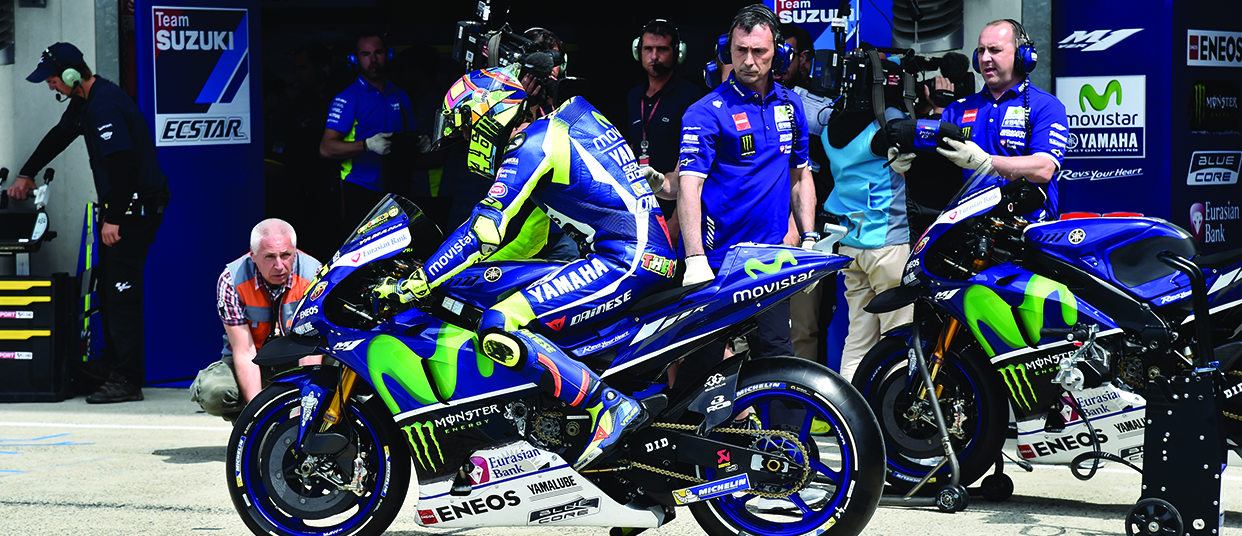 Testing
The testing of MotoGP™ machinery is an absolutely crucial part of the preparation process for the teams involved in all three MotoGP™ categories.
Scheduled test sessions at designated circuits in various parts of the world allow teams to test new machinery, collect crucial performance data, gather information about specific venues, try new tyres, undertake race simulations, try out new set-ups and resolve problems with existing machinery.
For the rider, tests also allow them to become accustomed to new machinery, gain experience of riding at the designated venues, improve or maintain fitness levels and familiarise themselves with new colleagues if they have recently moved to a new team.
WINTER TESTING
In addition to test days after the Jerez, Catalunya, and the Czech Grand Prix, the `winter´ is an important testing period for the teams. There is an almost two month long ban on any on-track testing for December and January, but the months of November and February are vital development periods for MotoGP™.
Valencia (after the final race of the year), Sepang(Malaysia), Qatar and Jerez in southern Spain are regular test venues, providing an array of challenges and demands for the riders.
Indeed the selection of testing venues by IRTA and Dorna is designed to give the teams and the tyre suppliers a good all-round variation in terms of track layouts and the locations are intended to provide clear, dry weather - as rain hindered practice runs are not generally as useful to teams as dry sessions.
REGULATIONS
Testing Regulations – MotoGP™ class
The amount of testing permitted by contracted riders is restricted to:
One three-day official test at a circuit in Europe between the final event and 30 November.
A maximum of three tests, each of one day, on the Monday after events designated by Dorna/IRTA in Europe
Any activity authorised by Race Direction
No testing is permitted between the first of December and 31st January, both dates being inclusive.
Contracted riders in teams who have scored less than six concession points may test at any circuit during the season using the team's Test Tyre Allocation.
Contracted riders test at one nominated circuit for a maximum of five days during the season using the manufacturer's Test Tyre Allocation.
Testing Regulations – Moto3™ and Moto2™ classes
Moto3™ and Moto2™ classes have the following testing regulations:
At any circuit, with any riders, between the final GP and the 30th November
Pre-season official tests, but only with contracted riders, at circuits in Europe nominated by Dorna/IRTA.
Teams may test at any time from 01 February onwards with any riders, but not within 14 days of an event at the circuit. They are also limited to a maximum of ten days of private testing.
Teams may also participate in tests held on Mondays and/or Tuesdays after events in Europe when these days are not required for MotoGP™ class testing.
Any activity authorised by Race Direction.
No testing is permitted between 01 December and 31 January, both dates being inclusive.