Get your MotoGP™ fix: Don't miss The Off-Season Show, live on motogp.com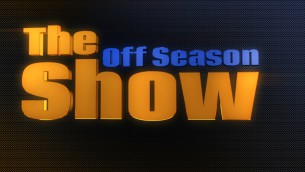 Already feeling withdrawal symptoms after a stunning season of MotoGP™ action? motogp.com's new weekly livestream programme, the Off-Season Show, is here to cater for all your MotoGP cravings, allowing you to catch up with all the latest news and look back on the best moments of the 2012 season.

The MotoGP™ Off-Season Show is motogp.com's new weekly offering, bringing you all the latest news from the MotoGP™ paddock, whether it be rider changes, bike switches, technological upgrades or test results.

In addition to this we will be bringing you a full recap of all the races in 2012 with the best overtakes, stunning slow-motion footage, hair-raising incidents and some of the funniest moments of each race-weekend.

Each show will include special features about the main protagonists in all three MotoGP™ classes, as well as exclusive interviews with some of the key characters who help shape the championship.
The MotoGP™ Off-Season Show will run until official testing resumes in Malaysia in January 2013 at the Sepang International circuit, where we will once again be bringing you all the latest on the exciting build-up to the new season.
Don't miss the first episode of the Off Season show on Thursday 22 November at 20.00 CET.
Latest news
Monday, 22 September 2014

Friday, 19 September 2014

Thursday, 18 September 2014

Wednesday, 17 September 2014

Tuesday, 16 September 2014

Monday, 15 September 2014

Sunday, 14 September 2014

Saturday, 13 September 2014

Wednesday, 10 September 2014
Read more »
Monday, 22 September 2014

Friday, 19 September 2014

Wednesday, 17 September 2014

Tuesday, 16 September 2014

Monday, 15 September 2014

Sunday, 14 September 2014

Friday, 12 September 2014

Wednesday, 10 September 2014

Tuesday, 9 September 2014
Read more »